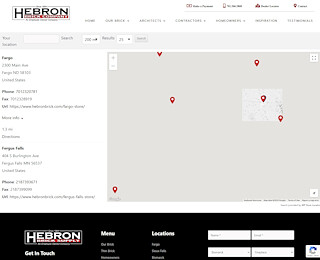 A new fireplace is the focal point of a room and a beautiful charm. It also provides a source of warmth and offers a cozy, warm atmosphere while also saving you money on energy bills. A fireplace can also add value to your home. New fireplace installation is best accomplished during home construction. Adding a fireplace later can be done but it will be more difficult and costly. You may also consider installing an outdoor fireplace in your backyard.  
Fireplace Design Options
There are three main types of fireplace options to choose from including masonry, pre-manufactured and gas. There are building codes in place that you must be aware of before you choose a new fireplace installation. Generally, fireplaces require the use of brick or stone and the area must be properly reinforced to accommodate the weight.
An air-circulating system can be installed as part of your new fireplace installation. This allows warm air to be circulated through the room rather than going straight out the chimney. Wood burning fireplaces are still very popular but they do require more upkeep and maintenance than gas fireplaces.
Zero clearance fireplaces are built into the wall so they take up less space than traditional fireplaces. Gas fireplaces give you the beauty of a traditional wood-burning fireplace without the mess or maintenance. They also have the feature of allowing you to create and control a fire that is ideal for the setting. They can take up less space than a wood-burning fireplace.
New Fireplace Installation
One of the wonderful features of a new fireplace installation is the look of the fireplace and mantle. You can choose from a wide range of bricks and stones to create a fireplace that meets your needs and your budget.
Bricks are the most common construction material for fireplaces. Bricks are heavy-duty and long-lasting. They are designed to withstand high temperatures without degrading. They can also handle cold temperatures so they can be used for the outside portion such as the chimney.
Bricks are the ideal material because they are available in a range of colors and styles so you can create the appearance that you prefer. There are many options available. Bricks are available in light, medium and dark shades and everything in-between. When you choose bricks for your fireplace consider a neutral shade that has a timeless appeal. This will keep you from having to make costly changes later.  
A fireplace will add beauty and warmth to your home and is often the mark of a luxury dwelling. You can work with a fireplace design specialist to decide on the style and type of fireplace that you want to have installed. You can find many design ideas online and in magazines and your installation company will also be able to show you some examples. Once you have the design and material choices made the installation can begin. You and your family and guests will soon be able to enjoy a stunning and efficient fireplace in your home.
Hebron Brick Supply
7012320781
2300 Main Ave, Fargo, ND 58103
View Larger Map